Hotel Deals in Savannah, Georgia
Make your next trip a little more affordable with our hotel deals in Savannah, GA! Boasting an ideal location just a few minutes' drive away and more affordable rates than hotels downtown, Holiday Inn Savannah S I-95 Gateway is your ticket to the city. With a variety of 24-hour services, a dynamic meeting and event space, and our restaurant and bar, it's easy for leisure and business travelers alike to save on their trip to the Peach State with our hotel deals in Savannah.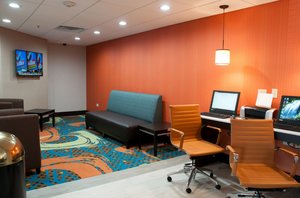 Guest Conveniences
We're dedicated to providing the best possible stay with our warm Georgia hospitality. Some of our Savannah hotel offers and guest initiatives include:
Text us at 912-324-3674 for room requests and local recommendations.
Shuttle service to downtown and the airport.
Kids eat free breakfast at Mudsocks Bar & Grill.
Complimentary late check-out upon request.
Take advantage of our hotel deals in Savannah today for a more affordable trip to the 'Hostess City of the South'!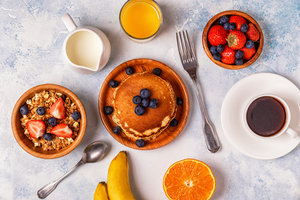 Breakfast Packages
Book your breakfast ahead of time for a streamlined stay! Our on-site restaurant, Mudsocks Bar and Grill serves fresh made-to-order breakfast each morning, exactly how you like it. Whether you're enjoying a relaxing vacation in Savannah, or visiting for a busy day of meetings at a local business, choose this cost-effective and delicious package! Book Early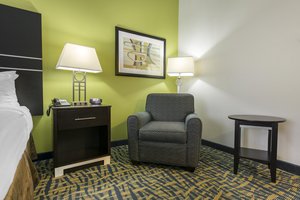 Bonus Points Packages
Earn free nights faster! Points can be redeemed at any time for a variety of rewards, including free hotel stays starting at just 10,000 points, airline miles, name-brand merchandise, and more. YOUR RATE by IHG® Rewards Club BONUS POINTS: 1,000 Bonus Points for Every Night YOUR RATE by IHG® Rewards Club BONUS POINTS: 2,000 Points for Every Night YOUR RATE by IHG® Rewards